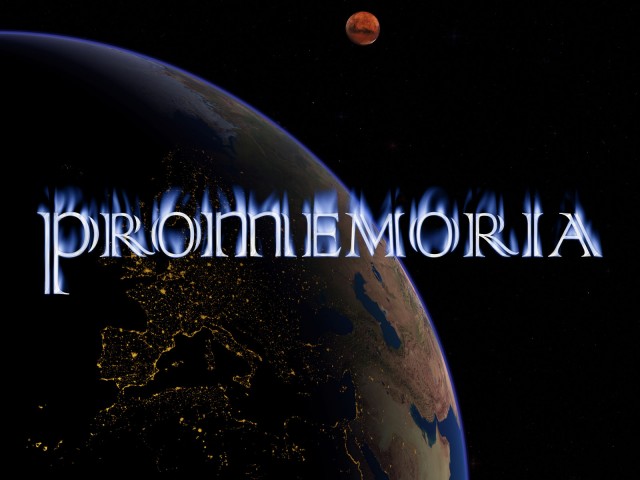 2064 – 2076
Two worlds become separated, one in isolation, one where violence and conflict accelerates towards war.
Thousands of people are caught in the cut off link between Earth and Mars. Distance takes on a new meaning as all interplanetary public transport cease.
You're either Here, or stranded Out There…
THE DARKENING
Some people say that nothing ever really changes.
But during that time everything changed,
especially for those who stayed or were left out there.
Who would have believed it would bring out the worst in us
and the best
And still so much turmoil left…
You know this
as The Darkening
END OF MY WORLD
I see a world in terror, all shattered and doomed.
A place all consumed, yes once it bloomed
But that was yesterday
It's become a prison, a prison guarded by fools, I'm no longer….
Protected by the law, I'm an enemy of the state
I'm being hunted by the law, cause I'm an enemy of the state
Soon they'll be coming through the gate
I must stop this madness, I can no longer run.
I've got to save the one's I love, protect my family, protect them from the law.
We've been chased by shadows, almost every night.
There's no justice, no truth left at all
Now I'm heading for a fall, the biggest of them all.
The time has come to say goodbye
The only way out is to die.
The end of my world.
No, I can't hold on any longer
I've got nowhere to hide, got nowhere to run
Forgive me for what I've done
I'm an enemy of the state
And I'm running from the law.
To die, that's the name of my game.
If it's real or if it's fake, what difference does it make?
Cause no matter what I choose to do, I'll end up losing you
Changes, everything changes
Changes, everything changes as we're entering a Darkening, The Darkening…
Now I'm heading for a fall, the biggest of them all.
The time has come to say goodbye
A JOURNEY INTO THE UNKNOWN
– At this moment, time is no longer relevant. God knows what to expect…
This interplanetary flight into the unknown Universe must be done! It's not impossible, it doesn't have to be only a dream!
We must turn our visions into self-fulfilling prophecies, be strong enough to shape the future in to something good!
The time has come…
I look up from Earth and try to see so many planets, staring back at me
It's got to be this way that's why we're leaving today
Yes we're about to leave mother Earth for a timeless journey into the unknown
We're heading for the stars, and a new dimension, far beyond our galaxy
A place we yet can not see
Does anybody know our destination, or will we be forever lost in space, the end of the human race
– Let's see what this baby can do. Let's take her in to hyper speed
I want full thrust… increase the power!
We gotta go faster than the light, so much faster than before
And there's one million galaxies, waiting there for me, when I get there I'll be free
So let us get there in time
– At this moment time is no longer relevant
Give me peace of mind… When and where will this journey end?
I'm entering Star ship no:1
The trip of my life has just begun
And no matter what the others pray, I say: Mars ain't the only way
No there is so much more out there
Yes planets with water, wind and air
We're heading for the stars, going through dimensions, far beyond our galaxy
A place we yet cannot see
We will find our destination, we will leave mother earth lost in space, the start of a better place
– There's a lot of wormholes out here, you just gotta know where to look!
One million galaxies, is waiting there for me
We're heading for the stars,
shining brightly far beyond our galaxy
A place we yet can not see
We will find our destination,
we will leave mother earth lost in space, the start of a better place
UTOPIA
Show me a world where I belong
Being out here feels so right yet so wrong
Memories I can't forget
A decision I might forever regret
I'm being torned apart, stucked between two different worlds
One belongs to yesterday, the other one is tomorrow
I can't explain this emptiness I feel inside
Utopia,
created by my own imagination
To give me strength to carry on
All I see is chaos and confusion
No one seems to find the right solution
So many lies, so much deceiving
But I have never stopped believing.
I have rolled the dice
Now I have to pay the price
There'll be no Utopia, no paradise at all
Without you by my side
Utopia,
It must be somewhere deep within this universe of mine
I've been walking thru life, looking to the skies to find an answer
I've been closing my eyes for the ugliness of the real world
I didn't wanna compromise, refused to realise, I was only escaping
Maybe I was fooling my self, but the illusion kept me hanging on
Where is my Utopia?
I know somewhere, somehow…
I'll find my Utopia
OUT THERE
No, no more tears, I feel safe, I feel proud, being out here…
I don't know where you are, maybe somewhere on a distant star
Only heaven knows how far
A twinkle in the sky, can it be you saying hi
Or is it one last goodbye?
Once so beautiful, now surrounded by a sea of tears
She'll be crying' for a million years
A distant thunder always roaring somewhere
Is it coming from the inside, or is it coming from out there
Is it coming from out there?
Now should I go or should I stay? It doesn't matter anyway
There are battles everywhere – is it better out there?
I've got to know, because I'm leaving this God forsaken place
I'm flying out in space
Stillness all around, quiet, peaceful, no sound
Is it real or am I dreaming
I know new horizons will be found, We'll be free, not bound
I have never stopped believing, no I never stopped believing
The door between our worlds are guarded by a magic curse
We're not alone in this universe
Cosmic power once created what became this world today
Could it have happened in any other way?
FOLLOW MY STAR
A sign in the night, will help you find your way
A star shining bright, will lead you through the darkest day
And I will follow my star
No matter how far I'll have to go
to find me a place to call my home again
Will there be any trees? Will there be flowers?
Will there be any rain? Will there be sunshine everyday?
A brand new world without fear, evil and pain
The sky is black, oceans are red
colored by blood, the old world is now dead
The skies are blue, oceans so green
In this world of mine
Nobody knows what the future may bring
Living on dreams, living on fantasies
Living in the shadows of the darkening
And I will follow my star
No matter how far I'll have to go
to find me a place to call my home again